Our Services
Ever thought of impressing your guests with our wide selection of buffet spread? We are pleased to assure you the highest quality in our food and services. Be it product launches, special occasions, seminars, exhibitions, training events, or even a simple tea reception. Below are some of our value added services....
---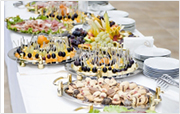 Food
Wide selection of food varying from Asian delights to International spreads are all included in the menus we offer. Constantly improving on feedbacks, we offer only the best to all our customers.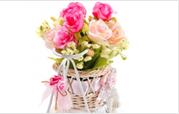 Exquisite Decoration
We always brighten your event with beautiful floral centerpieces, classy showcases, flowers and balloons, props & scenery and special theme stalls. To the best of our abilities, we spare no effort to do up every event to impress your guests. We believe that Presentation Counts!!!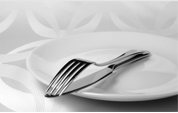 Equipment Sourcing
We take care of all your event related need. Be it fully laid out tables & chairs, bistro tables, themed equipments, etc.... Allow us to do the mundane and labourious work on your behalf. We are just glad to be at your service.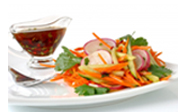 Side orders
Be it special food cravings, wedding cakes, souvenir gifts, majestic ice carvings.... Leave it to us!!! We'll do our utmost to ensure your complete satisfaction.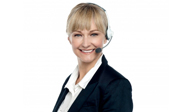 Others
Any others arrangement to make? Call us and we do our best to fulfill your request.